Roof Vents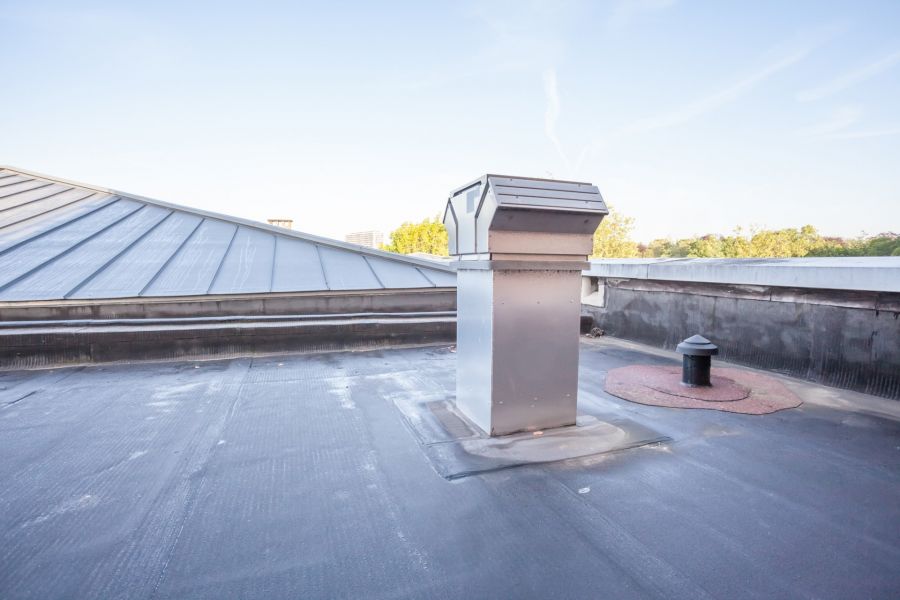 Roof vents are used to balance your home or building's ventilation system. They are essential for a roof and attic's long-term performance. Vents for roofs do the job of regulating moisture and air. Let Ohio Valley Roofing Systems and our qualified crew assist you with your roof vent installation to ensure optimum results.
---
Call for a FREE Quote
---
Experienced Roof Vent Installers
Ohio Valley Roofing Systems has extensive experience with pairing the correct roof venting products with a multitude of different roofing systems and designs. Ohio Valley Roofing Systems's skilled roofers are knowledgeable on a variety of roof ventilation solutions.
Eave vents
Under-eave vents
Gable-end vents
Static vents
Ridge vents
Roof louvers
Roof fans
Solar roof vents
Turbine roof vents
Soffit vents
Roofs Best Suited for Vents
Ohio Valley Roofing Systems can successfully install a roof vent using any roof venting product in the market today. We are your top choice to install your eave vents, under-eave vents, gable-end vents, static vents, and ridge vents for your roof. Ohio Valley Roofing Systems offers a wide selection of roof vent products and roof accessories for our customers to select from. We also expertly install roof louvers, roof fans, soffit vents, turbine roof vents, and solar roof vents. Ohio Valley Roofing Systems only offers the finest quality roof ventilation products so that you're ensured an attractive as well as a high-performing roof. Let our experienced roofers handle your roof vent installation and do the job right!
Why Install Vents on Your Roof?
In addition to helping to avoid moisture problems, roof ventilators can also save on energy costs. Ohio Valley Roofing Systems's tradesmen work on both residential and commercial roofs and have helped many building owners and homeowners save substantial costs in heating and cooling by installing quality roofing vents.
Extending your roof's life requires the correct roofing system, quality materials, and proper installation by professionals. Let Ohio Valley Roofing Systems and our 20 years of experience be a benefit to you.
---
Call for Fast FREE Quote
---