Roof Coating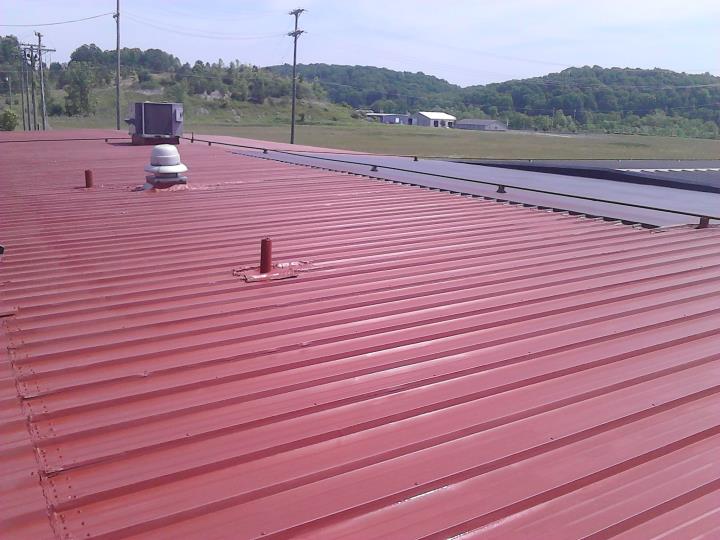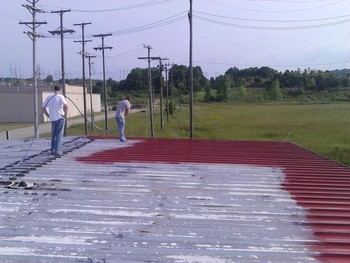 Extending your roof's life and long-term performance requires the correct roof coating materials, the correct primer, and a proper application. Ohio Valley Roofing Systems, LLC and our experienced team will be happy to assist you with this process and provide you with one of the best roof coatings engineered today. Ohio Valley Roofing Systems, LLC uses a multitude of residential and commercial roof coatings which offer significant advantages in energy savings and lower maintenance costs.
SPF Roofing (Spray foam roofing)
Acrylic roof coating
Elastomeric roof coating
Urethane roof coating
EPDM Rubber roof coating
Asphalt emulsion roof coating
Silicone roof coatings
Rolled roofing
Whether you are looking for acrylic elastomeric, liquid rubber or a silicone roof coating, Ohio Valley Roofing Systems, LLC's skilled tradesmen have experience with the following roof coating materials: polymer-modified acrylic elastomers and polyurethane coatings, asphalt and tar based coatings, emulsions, silicones, non-asphalt coatings, SPF and urethanes. Each product works best on a certain roof system. Let our expert staff at Ohio Valley Roofing Systems, LLC help you make the right decision on which roof coating is right for YOUR roof.
With either a liquid roof coating or spray foam roof coating, the benefits of a waterproof and seamless roof will be long-lasting. Learn about the advantages of energy efficient roof systems by calling Ohio Valley Roofing Systems, LLC. We have several reflective roof coatings and "cool roofing" products to select from.
---
Call for Fast FREE Quote
---